With innovation and devotion at its heart, Neptronic engineers, manufactures, and distributes reliable and long-lasting products for the HVAC industry since 1976. All of their intelligent controllers, electronic actuators, actuated valves, humidifiers, and electric heaters are Canada-made by their private corporation.
Humidifiers
Manage humidity in critical applications
SKE4 – Resistive electric steam humidifier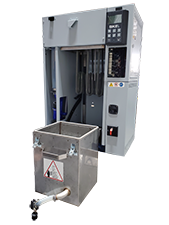 Request a Quote
Supplier Website
O'Dell Projects with Neptronic
For an HVAC solution that includes the best products in the industry, contact us today.
Note: Not all products are available at all our locations. Call now for availability in your area.